About Watermans
The story of Waterman's, the company synonymous with the best in British box making, begins in 1897, when Jacob Waterman began making boxes at home in Whitechapel for local businesses like milliners, shoes makers and dress makers. What began with cardboard and rolls of paper to make boxes stored under the bed – soon expanded into a flourishing little enterprise, which to this day remains in same area of East London, within yards of those early beginnings. The business made covered and wire stitched solid board boxes .
Though the company's records were largely destroyed during the Blitz in 1940, it is understood that during World War One Waterman's turned their box-making machines to the manufacture of boxes for ammunition holders, whilst trying to support its tradition local box business through this tough period. After the war the business grew in line with the local economy and the growing importance of the Port of London and Docks.
In 1936 Jacob Waterman died at the age of 77 and the Business continued to be run by his son Isaac. During the 1939-45 conflicts, Waterman's were involved in the manufacture of boxes for the M.O.D. It was at that time common practice for M.O.D inspectors to regularly check and stamp every box. During this time many other family member were involved in the business as it struggled through the war years.
Up until the occupation of the Netherlands in 1940, Waterman's bought supplies of board for box making from Holland. According to a family legend, one of the last shipments from Holland contained a much more valuable cargo .The story has it that a member of Dutch nobility escaped by hiding amongst the board on this merchant vessel to avoid capture. In 1941 the factory was severely damaged during a bombing raid and fortunately Waterman's were able to move some production to any empty building on the other side of Assembly Passage.
Under Isaac Waterman's leadership the company was incorporated in 1942 and the business was registered as I. Waterman (Box Makers) Ltd. The Initial I was used in the name simply because so many people had mistaken Jacob's J as an I. Therefore to avoid further confusion, Isaac therefore decided to go with majority view.
In 1954 Isaac Waterman died and his son Ashley took over the running of the Business. During this post war period Waterman's grew and its factory expanded and it ventured into the manufacture of an entirely new type of box for single shirts, starting with Rael Brook and moving on to supply other leading manufactures. The same type of box is still made today but the innovation started a trend in innovation at Waterman's.


Isaac Waterman


In the late 1960s and early 70s, corrugated board and boxes, offering value and high performance quality with reduced weight, started to become increasingly popular as the medium for packaging. We were one of the promoters of this new material.

In the 1980s, Fisons, who had just started the world's first fish farm on the Mull of Kintyre in Scotland, asked Waterman's how to solve a problem of keeping fish fresh on the journey south. The solution was the Davpak insulated box, the first of its kind.

At the turn of the 1990s, Waterman's expanded into the manufacture of commercial stationery and storage boxes. These we supply for the management and storage of commercial records, files and archive material .We now produce more than 500,000 record boxes a year.

At the end of the decade, Motorola of the USA, set us the challenge of creating a box with a printed antenna that could be integrated with an "RFID" chip to track packages for stock control and a multitude of other uses. It was thought impossible – but we proved it could be done, at minimal cost.

A few months later, The Times asked us to design its Millennium Box. This contained editions of the newspapers from 1 January 1800, 1900 and 2000, along with a book. It needed to be made of acid-free board and we created the first general application of the specialist storage materials that we have been providing to museums and archive repositories for decades. This was the inspiration for the Memories & Nostalgia Collection.

In 2000 Ashley Waterman died and now the company continues to be run by David Waterman, the fourth generation of the Waterman family.

Today, Waterman's has grown into an internationally respected success. Cardboard engineering and solution based design has kept the company at the leading edge of the industry for over a century ,but spanning three centuries .

If you buy bread, it is likely that it has been carried in one of our containers – we produce more than one million cardboard bread carriers a year. If laid end-to-end, they would stretch across Canada.

If you store records that need to be preserved for decades, it's likely that you use our acid-free containers. In offices, you may well use our box files. We are an environmentally company and we have been recycling all our waste for more than 50 years.

Over the years we have supplied almost every type of packaging requirement and serve almost every type of user.

How to find us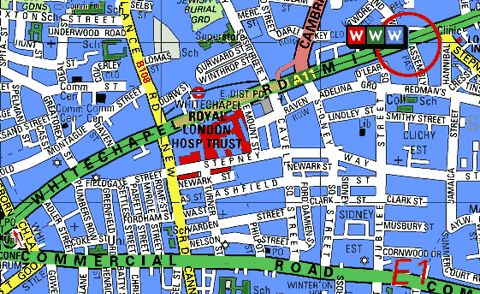 I.Waterman (Box Makers) Ltd
10/30 Assembly Passage
London
United Kingdom
E1 4UT
Tel: 0207 790 2394
Fax: 0207 790 1320
info@watermanswebworld.com