Home
Industrial
Commercial
Retail Domestic
Box Size Search
Box Buyer Wizard
What is Corrugated Board
Measuring a Box
Board Grades
Need to Know
Printing on packaging
Glossary of Terms
Environmental
About Watermans
Everything Corrugated
Terms & Conditions
Cost Guarantee
Quote Request
Contact Us


Retail: Collectables Care & Storage Boxes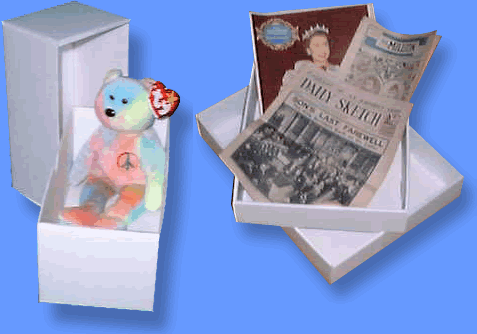 We produce a range of Acid Free box's to help preserve your collectable treasures. We have sizes that will hold some of the following items:


Newspapers/Magazines/Comics
Postcard
Commemorative Mugs etc
Commemorative Plates
Beanies Bears
Teddy Bears
Dolls
Cars
Books
Coins
Stamps
Tins
Prints/Posters/Art
Maps
Photos
Bottles
Sheet Music
Textiles/Fabric/Garments - Wedding Dress
General Ephemera
Militaria
Memorabilia - Various
Souvenirs

Personal Family Document Box
Baby 1st - Shoes/Clothes etc


We also supply Acid Free tissue and Acid Free writing paper. So whatever it is we can help you preserve it.





National box size search for stock box's and cutters. Find the exact size you need or the nearest sizes to it



Unsure of how to order a box? Let us guide through the key areas of ordering a box online



For any information, quote request or further details about this site please contact us